Best tools for student-teacher collaboration in 2020
26 August 2020 — Written by Sudhakar Jeeva
One of the most gaping problems that plague the conventional system of education is the rigid concept pedagogy. In this teacher-centric way of learning, students are reduced to passive listeners or 'consumers of given knowledge that is prepared and interpreted by the teacher who in almost all cases acts as a dominant figure'.
As we have been discussing in our previous blog posts, the pandemic has turned everything we have come to consider normal - including the pedagogical education system.
We are being forced to re-imagine our classrooms as learning has moved online. We now have a clear choice as well; do we continue to subject our learners to the archaic system of pedagogy or can we seize the opportunity to evolve towards a more collaborative approach? If we happen to choose the latter, multiple benefits await. For instance, better teacher-student collaboration.
What are the benefits of teacher-student collaboration?
Collaboration is a force that positively influences the whole student community. When facilitators come together, share ideas, and inspire people, it makes their resources accessible to everyone. When the teacher and student community come together as a whole, it results in a better understanding of student data, makes learning better, and the effort put forth by the students in academics increases by miles.
A study from The Institute of Economics and Finance Kazan Federal University Approach on Teacher-Student Collaboration suggests focusing on effective collaboration between a teacher and their students for the latter to acquire better communicative skills. It creates proper conditions for natural language acquisition, which allows students to set in motion their creative capabilities, encourage their individual growth, and increase the emotional tone of the educational process.
The great news is we have no dearth of technologies that enhance collaborative efforts in education.
Here are our top picks for the best teacher-student collaboration tools:

With an intuitive, user-friendly interface designed by teachers for teachers, Edmodo operates as a communication portal for students, teachers, and parents. No more questions about assignments, quizzes, and grades. Edmodo creates a space where everyone can communicate confidently without the pressure of a group setting or the inconvenience of scheduling face-to-face conversations.
Rather than fighting the overwhelming popularity of video games, this app's designers decided to use it to increase student participation in K-12 classrooms. Loosely based on popular role-playing games like World of Warcraft and Final Fantasy, Classcraft 'reframes student progress' by allowing students to create a personal avatar. Then, throughout the course of everyday class activities, students earn character upgrades through positive behaviours, regular attendance, academic achievement, and more.

Despite its potential pitfalls, social media is still a powerful tool for collaboration. But in a school setting, the open-source platform of Facebook, Twitter, and Instagram can be distracting for students. With its familiar, interactive design, Yammer allows customized groups to share ideas, information, and feedback, thereby making it an ideal communication tool for teachers, students, and parents.

Part mind-mapping tool, part PowerPoint, Popplet gives students a clear, concise way to compile multiple ideas on a single topic and share them with each other. From brainstorming for a writing project to visualizing relationships between newly discovered images and information, this cooperative application lets users record their thoughts on a tablet or computer and display them for the rest of the class to see.

Minecraft is arguably one of the most popular video games in the world, and this academic version allows teachers to incorporate lessons into the open-world gaming environment. Minecraft Education Edition engages children in group exercises that, according to the game's developers, 'promote creativity, collaboration, and problem-solving in an immersive environment where the only limit is your imagination.'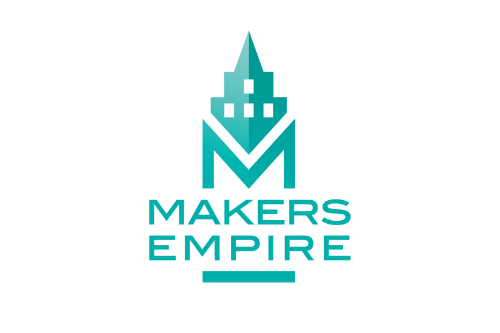 By focusing on 3D design, Makers Empire gives students the opportunity to develop critical thinking and problem-solving skills in an online collaborative environment. The designers of Makers Empire began with a desire to encourage STEM (Science, Technology, Engineering, and Mathematics) learning at the early stages of education. The popularity of this online tool suggests they accomplished their goal.
In conclusion, adopting tools that aid collaboration holds great promise for enhancing student learning and adding vitality to education. Especially at a time when both teachers and students clamour to rekindle lost connections during the pandemic.
What tool/software do you think works best for your day-to-day activities in the teacher-student collaboration in this pandemic world among these?